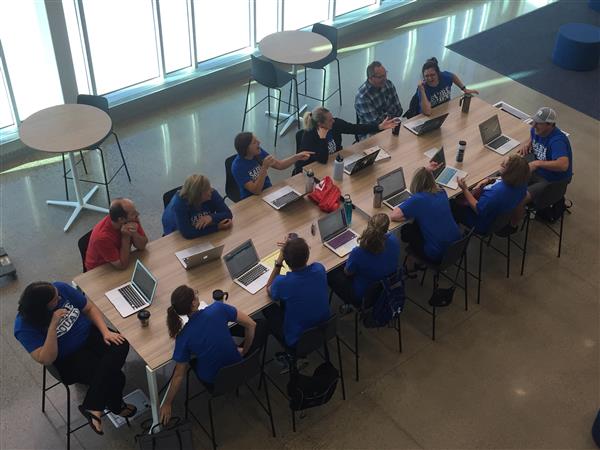 Professional Learning
Professional Learning is a continuous-improvement process. The fundamental goal of professional development in the Sartell-St. Stephen School District is to improve student learning by:

refining the quality of classroom instruction
enabling individuals to grow professionally
introducing practitioners to practical applications of research-based strategies
assisting teachers in implementing new technology and teaching strategies aligned with the Minnesota Academic Standards

Effective professional development activities are collaborative, reflective, linked to school and system goals, and focused on student learning. Just as knowledge and skill requirements are changing for students, so, too, are those for educators. The globalization of business and industry and the explosive growth of technology and subject area knowledge demand that teachers continually acquire new knowledge and skills.

The Sartell-St. Stephen School District strives to provide staff with experiences that incorporate reflective dialogue and offers individuals a challenge to their thinking as well as the opportunity to develop new perspectives on their practice and beliefs.
Last Modified on November 22, 2022