Meal Prices
Adult Staff

Breakfast
Adult $2.25
Lunch
ORELC/PMPS Adults $3.90
RIS/SMS/SHS Adults $4.05
Extra Milk/Milk with Cold Lunch $0.50

Students

Free Meals - extended
In light of the exceptional circumstances of the current public health emergency, the United States Department of Agriculture (USDA) has issued nationwide waivers to allow continued access to nutritious meals while minimizing potential exposure to the novel coronavirus (COVID-19). These waivers will allow Sartell-St. Stephen Schools to provide one free breakfast and one free lunch to each student on regular school days through the operation of the Seamless Summer Option (SSO) for school year 2021-22. Meals are available regardless of financial situation; for an overview of how your support of school meals positively impacts the District, please visit our Food Service News page.
Mission Statement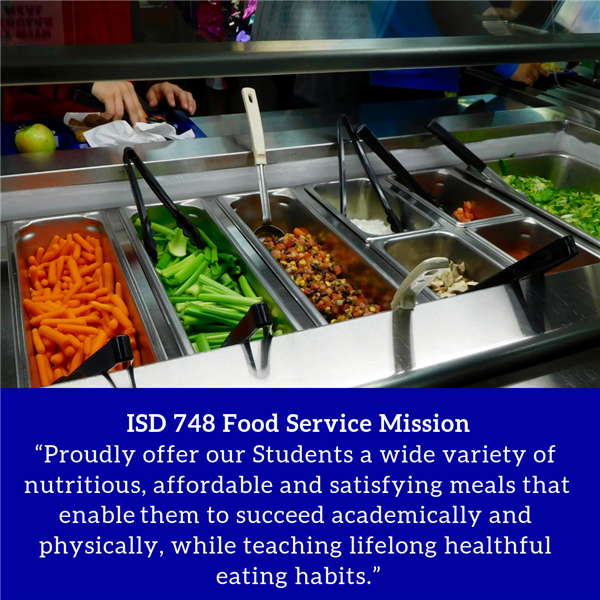 Last Modified on March 18, 2022